Streamline the management of your health clinic
Not only will you be able to control the billing and accounting of your medical clinic, since this software has specific modules for managing patients and medical records.
Offer a better service to your patients
Make consultations by video call, allow you to make an appointment online, generate electronic medical prescriptions and increase patient satisfaction.
Run medical marketing campaigns
With Nubimed you can carry out marketing campaigns, focused on patients who have specific needs, effectively monitoring their needs.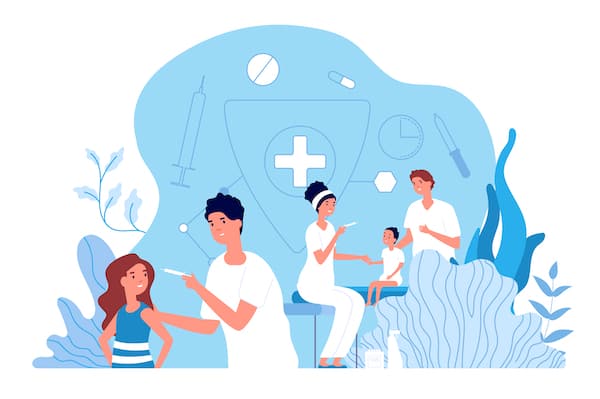 Includes clinical history
Improve patient management
Create, consult and manage the medical history of each patient. It issues private electronic prescriptions according to the diagnoses and treatments prescribed by the medical professional.
Make specific budgets according to the catalog of treatments of your medical clinic. It offers the possibility of managing payment through mutuals.
Manages the patient's file and their family relationships, especially important for the diagnosis or treatment of minors. Control all documentation from one place.
Manage your clinic appointments
Manage medical appointments better
With Nubimed, patients can easily request medical appointments online. This will help you streamline the scheduling processes in the secretariat.
Modify appointments, send SMS notifications or integrate our appointment management software with Google Calendar. In this way, medical professionals can be informed of the assigned tasks.
Create recurring appointments for your health clinic patients. Manage tasks efficiently and improve the productivity of your medical clinic.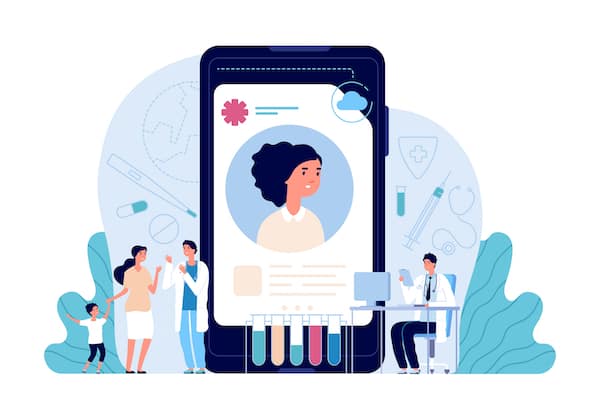 Take advantage of telemedicine
Offers consultations by videoconference
Telemedicine is a reality in many health clinics. Helps respond to primary care inquiries or make early diagnoses, avoiding travel.
Streamline your health clinic processes and avoid queues with a video call medical consultation service. It allows patients to request a medical appointment by videoconference or in person, and that the medical professional is informed of it.
Improve the productivity of your clinic or reach more patients thanks to the possibilities that the Internet opens up. Make free first video calls and use this option to attract people with medical needs.
Automate routine processes
Make invoices and prepare estimates quickly and easily. Automate tasks that take up a lot of time and prevent you from dedicating it to the management of your health clinic.
Reduce routine processes that weigh down your employees' productivity. Manage accounting, treasury, billing, and secretarial work through specialized medical software.
Optimize internal processes so that your medical clinic can function in an agile and efficient way. Automation translates into greater patient satisfaction and greater benefits for your clinic.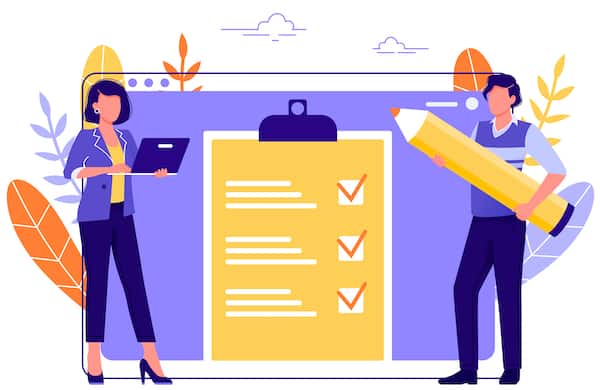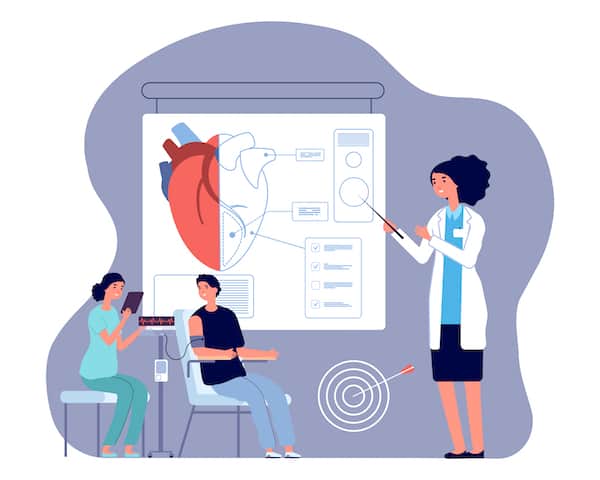 Allows you to digitally sign documents
In the day-to-day life of a medical clinic, it is necessary to sign different documents. One of them is informed consent. Allow your patients to sign this document with a biometric electronic signature and save time and paper costs.
Using the electronic signature allows you to advance in the digitization of your health clinic. It helps you to have greater legal guarantees in the event of a legal dispute. It is also key to streamline the administrative procedures of your medical clinic.
In this way, it optimizes internal processes and stores all signed documentation in the cloud, so that you can consult it when you need it.